This post is photographic and miscellaneous, one that marks time before some octopus-related news I'll have on this website in week or two (when an article has gone through the press). In the meantime I've been diving in the winter water of Nelson Bay and Fairlight, so here are some shots of animals at different spatial scales.
The one above is a cuttlefish (Sepia plangon) showing some black Jackson Pollock scribbles. Below is an Armina sniffing through a horizontal cluster of tree-like polyps on the side of a Sea Pen.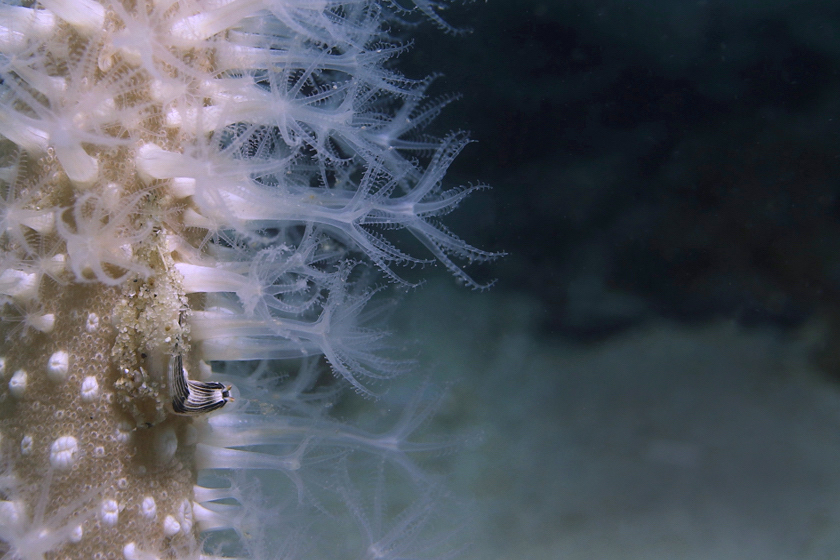 And below that are the shots I've spent most time looking at. This is a tiny nudibranch, just millimeters long, at the Pipeline last week. It was spotted (impossibly) by Tom Davis, who is organizing the upcoming Nelson Bay Sea Slug Census. The species is Gymnodoris alba, making its way over shell fragments and individual grains of sand.*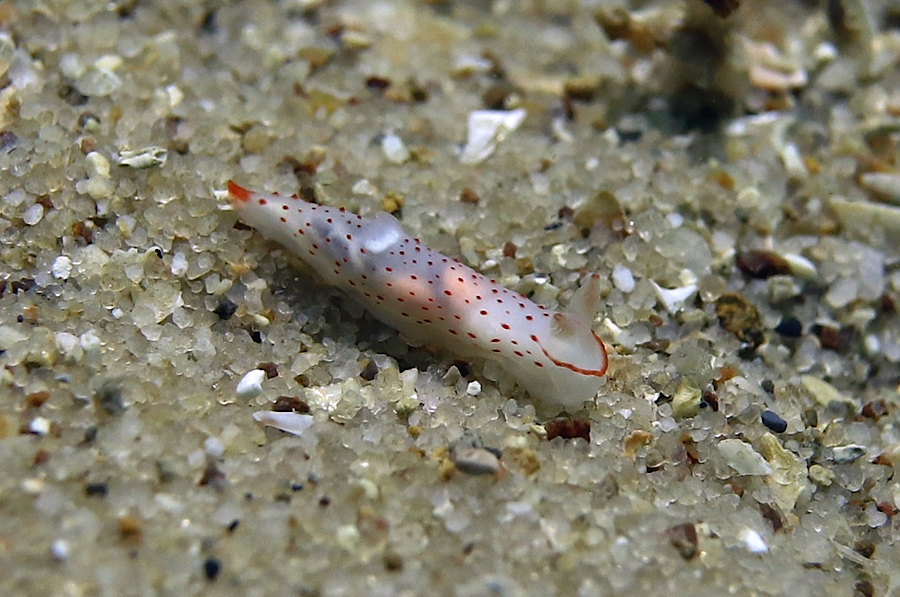 One can peer through its sand-grain scale body to see tiny internal organs.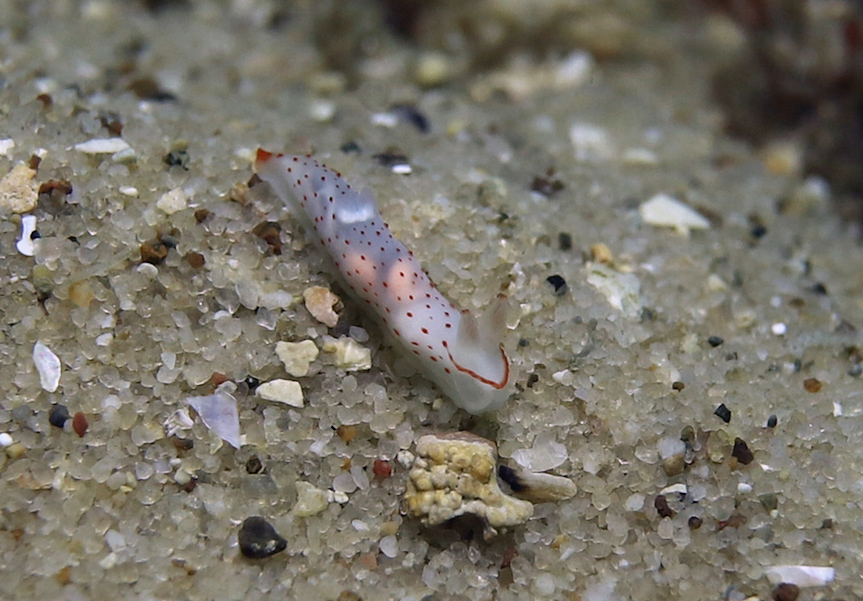 ____________
Notes
* Despite its size, this is not a nudibranch to mess with: "It grows to about 15 mm and in Hawaii has been observed feeding on aeolid nudibranchs (Kay and Young 1969). One Hong Kong specimen was eaten by a second specimen (AM C138129)" (via Bill Rudman's old site).
See also this shot by Gary Cobb. Perhaps not the same species.
While we are in the land of nudibranchs, here is an amazing shot by Karen Honeycutt.