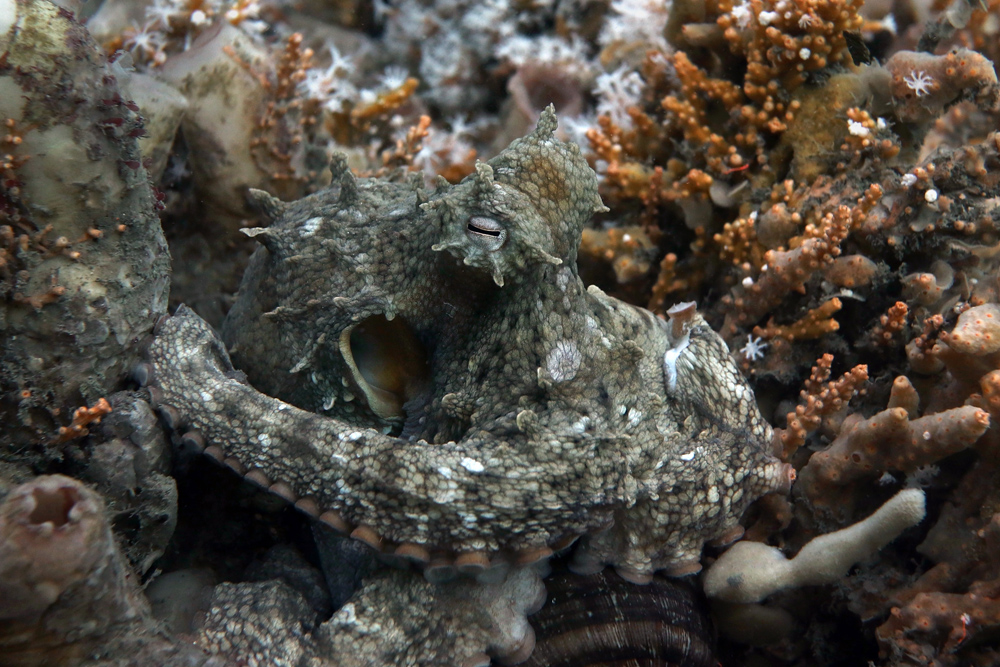 These photos, from just on seven weeks ago, represent a little bit of good news – it seems the right time for such a thing.
Two posts ago I wrote about the devastation that the March 2021 floods had brought to the "Pipeline" dive site, at Nelson Bay on the east coast of Australia. A mass of muddy water poured down the Karuah River to this delicately positioned site, and killed a huge amount of life. Late the following month, with some trepidation, I went back not to the Pipeline but to Fly Point, a nearby site that's a little deeper and a little closer to the ocean. Fly Point was also pretty beaten up, and not many of the usual amazing creatures could be seen.
Then about two months after that, I came back through, for just one dive at the end of a trip further north. I was very pleased to see that Fly was stirring emphatically back to life. Not only was I seeing more of its familiar inhabitants, but the beautiful living tableaux that are characteristic of the site were visible once again, with jumbles of animals from very different groups endlessly piled up.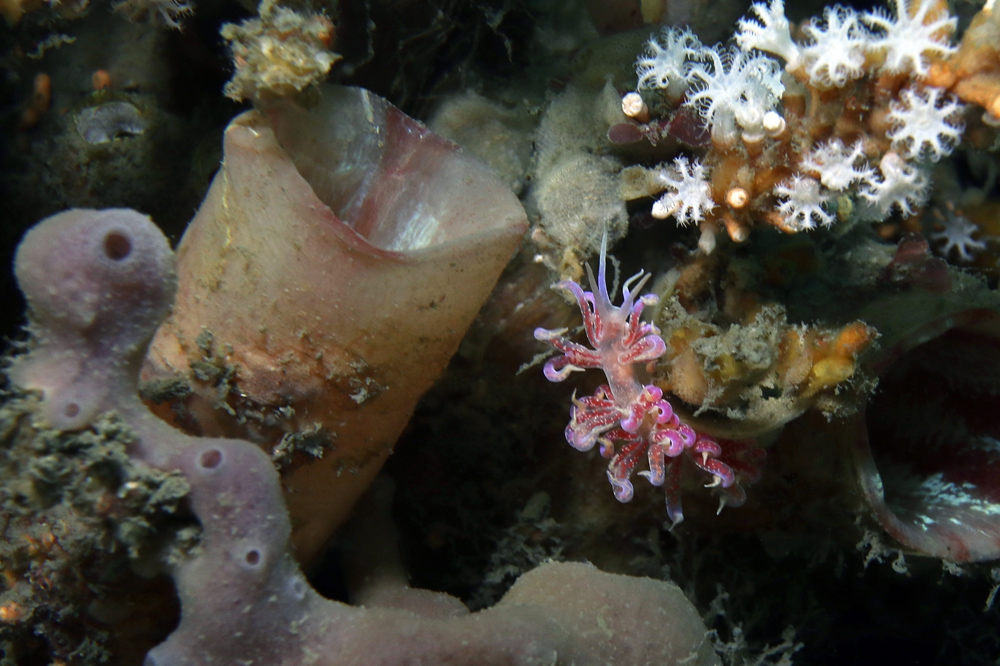 That pink firework in the middle is Phyllodesmium poindimiei, a nudibranch (sea slug). This species is pretty often seen at the site but always seems like gastropod royalty nonetheless. It is cheered above-right by some soft corals, and accompanied on the left by a purple sponge and a tunicate.
The garden of soft coral in the deeper part of the site was in full flower.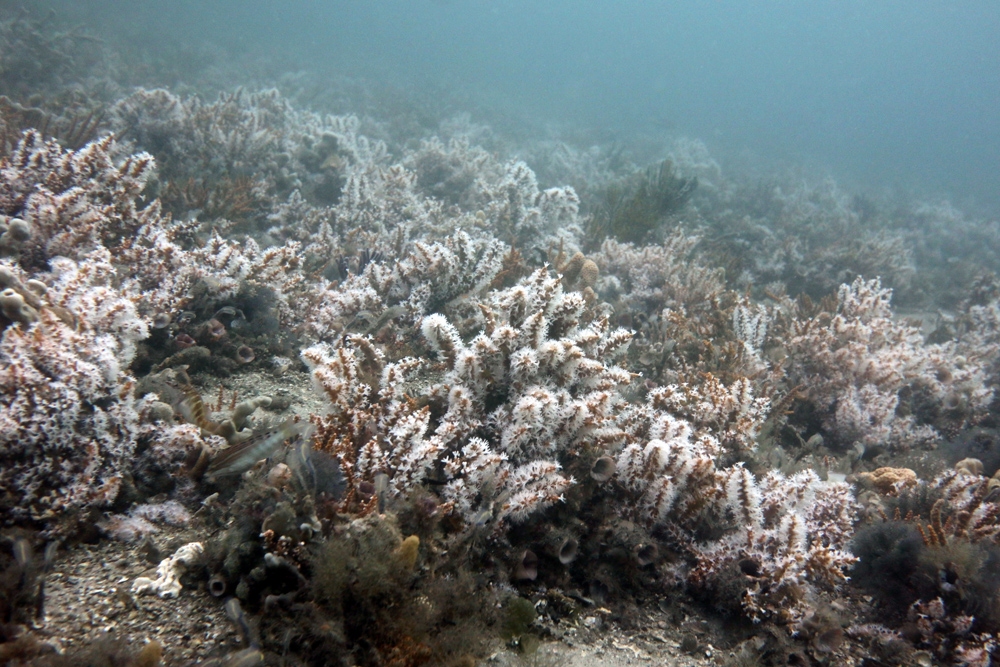 This is another nudibranch species, Tenellia sibogae, at lunch on its preferred hydroid. . .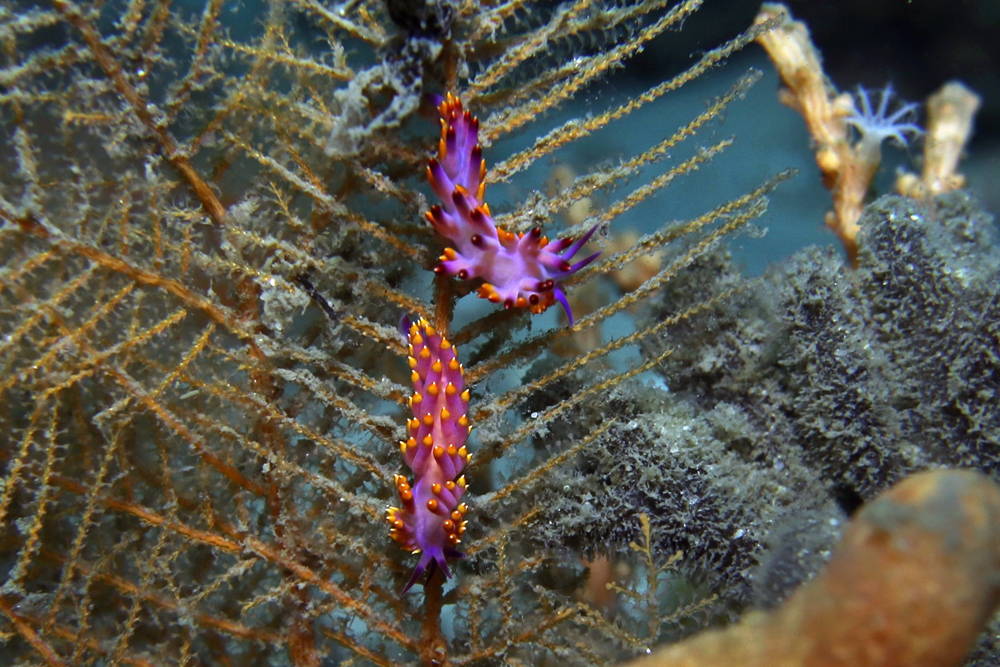 A close-up of the upper Tenellia. . .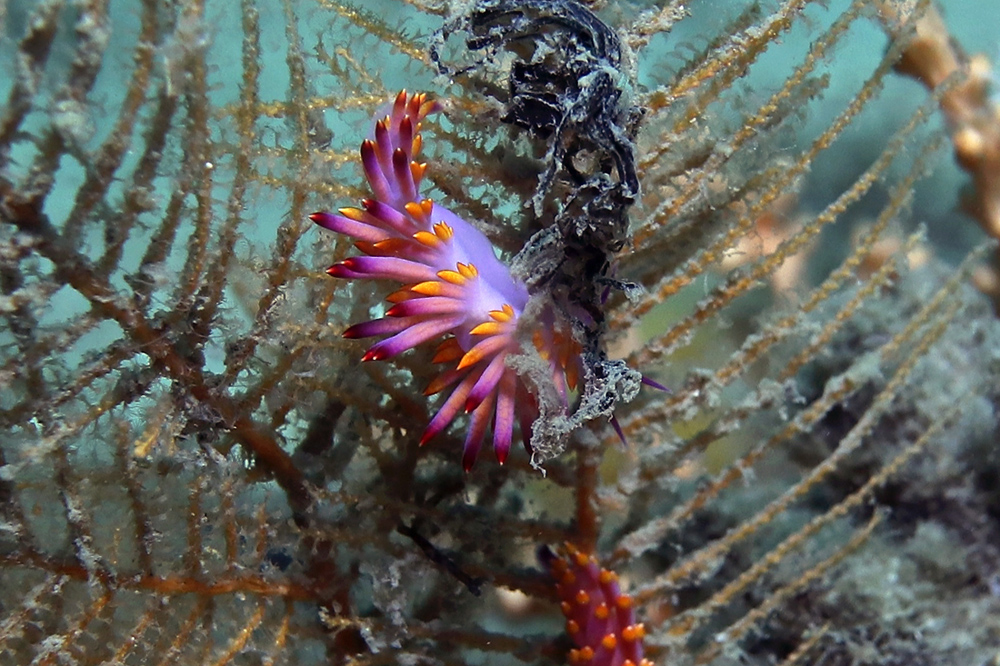 . . . and one more of the Phyllodesmium.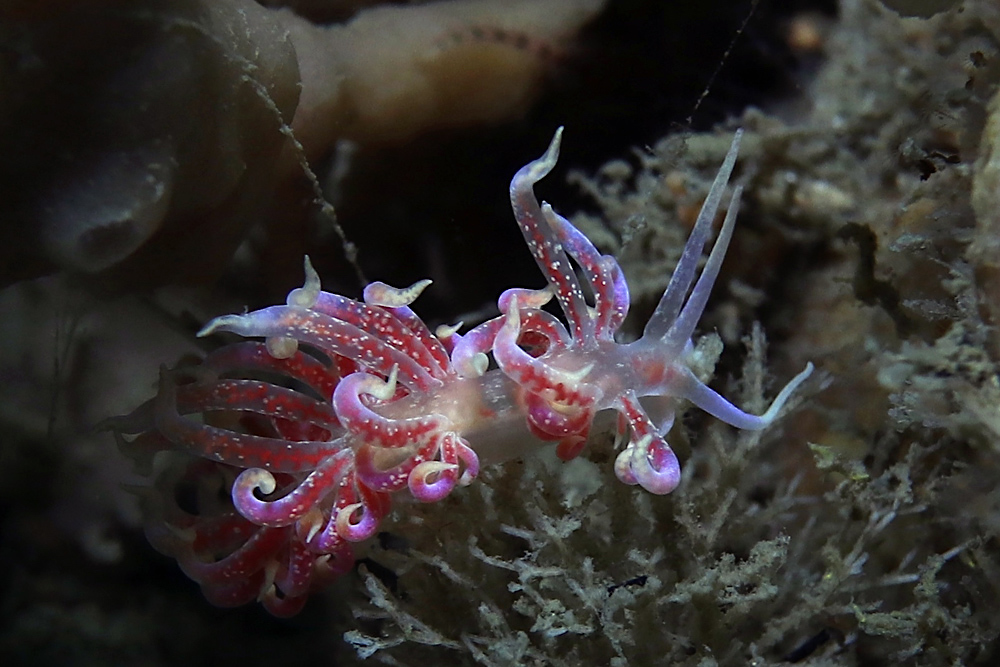 Fly Point on a good day is hard to beat, and it seemed that afternoon that good days were back. I've no idea when I can next get into the water, with a new and very tight round of lockdowns in Sydney, but it's a big thing to know that Fly is waiting.
_____________