This post is photographic, prompted by some technology and by the appearance of some less common species of nudibranch in the water at Cabbage Tree Bay, in Sydney, recently. The one above is Goniobranchus setoensis. They're not especially rare, but I haven't seen one roaming around like this before. Usually they keep their heads down.
The same could not be said for the species below:
This is Chromodoris hunterae, a species that seems positively intrepid. I've several times found them clambering over the spouts of tunicates, as seen here. They don't climb far inside, but peer (olfactorily) in…
… and then go on their way.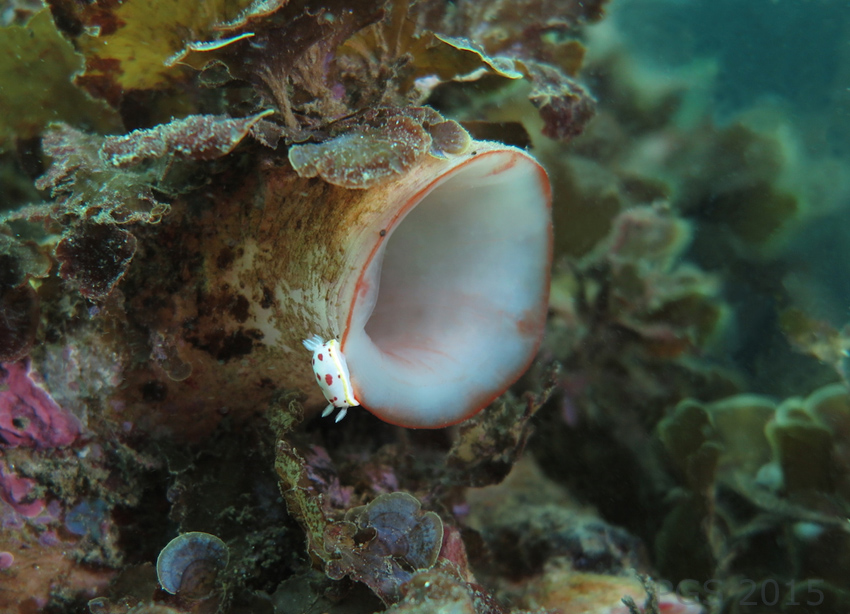 The C. hunterae above is a tiny animal, just millimeters long. Nearly all the photos on this website, and its predecessor, were taken with natural light – no flash or other assistance. However, I've given in at last and bought a small floodlight (a Sola 1200). It's amazing with these small subjects, especially nudibranchs with their brilliant reds and transparent parts.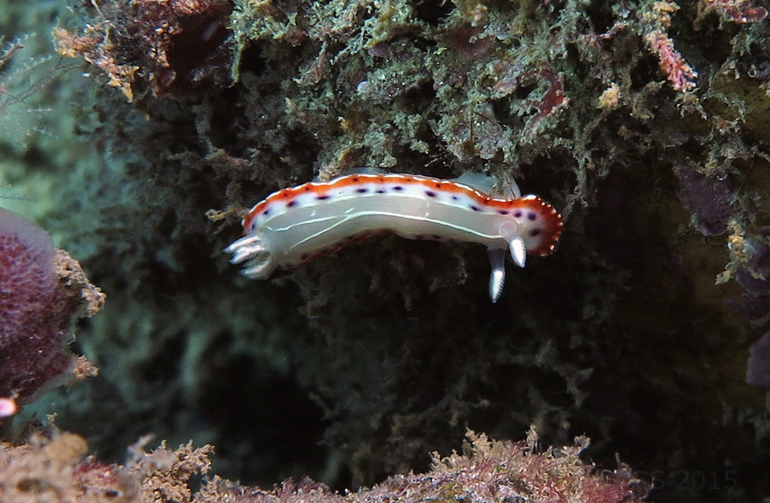 The light has me thinking, though, about how it changes one's relationship to the animals. It's a new kind of intrusion. I'll indicate in each post whether the photos had help of this kind.
___________________
Notes: Chromodoris hunterae is one of a family of red and white nudibranchs. It looks a bit like the more common C. splendida (which has red rhinophores and larger spots). Bill Rudman suggests that this is a case of aposematic Müllerian mimicry, in which a group of animals who are all distasteful to predators evolve similar colors because each benefits from the avoidance behaviors that the predators evolve in response to the others. See this page for basic comparisons of the species, and Rudman's illustrated research article about them here.
Matt Nimbs is a very good nudibranch photographer, using a point and shoot, too.